Washi Tape Jar
Washi Tape Jar
Designed by Tia Davis
All Rights Reserved
Welcome to washi tape crafting! Head to your local craft store and tell them you want some washi tape, craft tape or maybe decorative tape – it's pretty much the same thing. What is washi tape? Glad you asked. It's a popular new scrapbook/craft product similar to masking tape except that it is lighter and more versatile.
Washi tape was invented in Japan, made from special rice paper with a light adhesive on one side. It's easy to use, easy to remove and reposition, and incredibly pretty. Get yourself some decorative craft tape, some repurposed votive or mason jars, and get your washi on! (This washi taped jar would make an excellent up-cycled gift too.)

Difficulty: Easy
Thrifty scale: High

Materials: Washi tape, glass jar or vase, scissors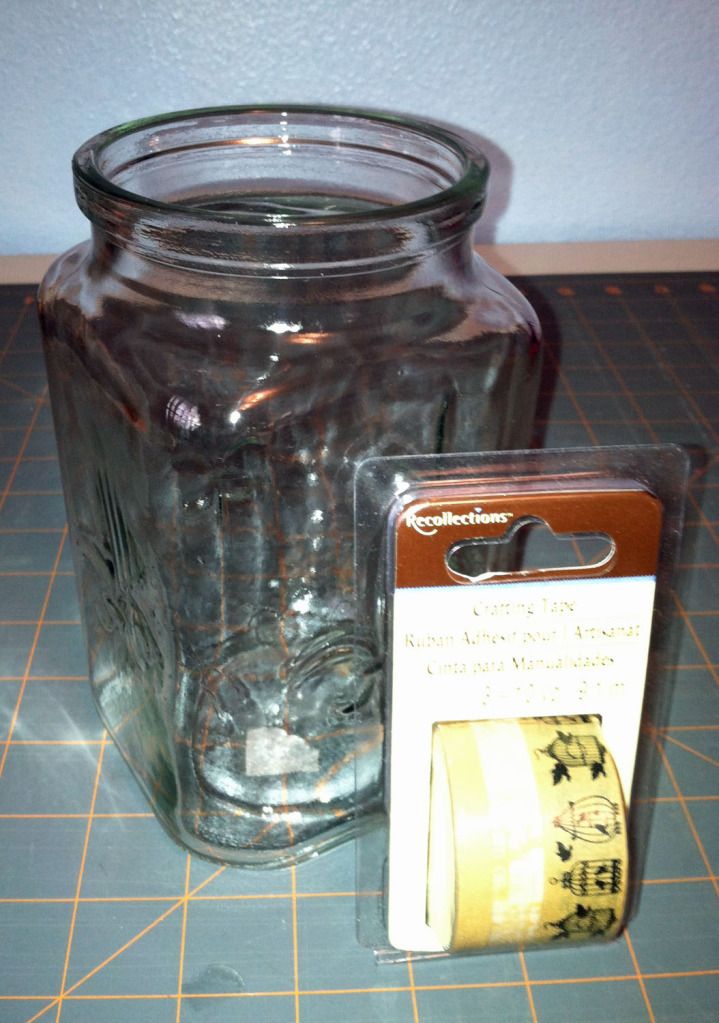 Instructions:

Clean and dry your jar.

Peel and stick your washi tape in any design or layout you choose.

Use the finished project as a storage item, candle holder, picnic or barbecue utensil container, personalized gift, or up-cycled décor piece. Enjoy!