Tasty Asparagus Recipes
Tasty Asparagus Recipes
Designed by Brenda Hyde
All Rights Reserved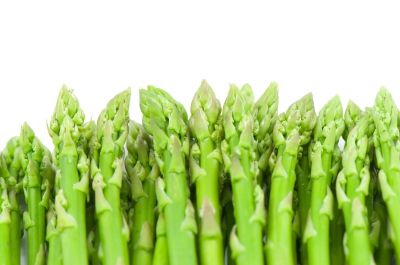 (A little bit about this amazing vegetable: Asparagus is a perennial plant with stout stems and feathery foliage. Since about 20,000 B.C. it has been used as a vegetable and as medecine. Ancient peoples from Spain to Syria have eating and using asparagus for quite awhile - they discovered how great it is and now you can too! A second century physician described asparagus as cleansing and healing.
Asparagus is low in calories and sodium, and high in all sorts of great nutrients such as vitamin B, calcium, magnesium and zinc, a great source of dietary fiber, protein, vitamin A, vitamin C, vitamin E, vitamin K, thiamin, riboflavin, rutin, niacin, folic acid, iron, phosphorus, potassium, copper, manganese and selenium, as well as chromium. Wow! Asparagus is like a super food!)
One of my favorite spring vegetables is asparagus, especially when it's fresh and thin in size. It's still tasty even when fairly thick, as long as the tough ends are cut off before cooking. Those ends can be used in making stock for a little extra flavor. All of the recipes below use fresh asparagus, which should be washed and the ends trimmed or snapped off before cooking. Any of these dishes would be lovely with Easter or Sunday dinner.
Asparagus Salad
Ingredients:
1 pound fresh asparagus, cut into pieces
1 medium tomato, chopped
1/2 c. red onion, very thinly sliced
1 hard boiled egg, finely chopped
1/4 c. Italian dressing
Cook the asparagus until just tender, 6-8 minutes. Drain and cool. Combine remaining ingredients. Add the asparagus. Cover and refrigerate several hours or overnight. 4 to 6 servings.
Note: I also like sprinkling with Parmesan or Feta cheese before serving.
Italian Style Asparagus
Ingredients:
1 1/2 pounds asparagus
1 tbsp. olive oil
3 cloves garlic, peeled and minced
1 tsp. Italian seasoning
1/2 tsp. salt
1/4 tsp. ground black pepper
1 tsp. grated lemon zest
Cook the asparagus until just tender in boiling, salted water. Drain. In a large skillet, heat the oil over medium heat. Add the garlic, Italian seasoning, salt and pepper. Cook, stirring occasionally, until the garlic is softened, about 1-2 minutes. Add drained asparagus, cook, stirring until heated through, 2-3 minutes. Transfer to serving dish, sprinkle with zest.
Pasta with Asparagus and Feta
Ingredients:
8 oz. pasta, spaghetti or other type
1/2 lb. fresh asparagus
3 tbsp. olive oil
1 tomato, diced
4 oz. feta cheese
1 tsp. chopped fresh oregano or 1/2 tsp. dried
Cook pasta according to package directions. Steam asparagus until just tender; cut into pieces. Drain pasta and return to pot. Add oil and tomato and heat gently until heated through. Add cheese and oregano and heat gently to heat. Toss lightly. Makes four servings.
Garlic Butter Asparagus
Ingredients:
1 lb. fresh asparagus
1/4 c. butter, cut into pieces
4 garlic cloves, peeled and minced finely
1 lemon, cut into wedges
Salt
Freshly ground black pepper
Grated Parmesan cheese
Boil asparagus until just tender, after trimming ends. In large skillet, melt the butter, add the garlic and sauté until softened. Add the asparagus; and stir in while heating through. Season with salt and pepper. Place on a platter, then squeeze with lemon. Sprinkle generously with cheese.
Image courtesy of
FreeDigitalPhotos.net