Summer Entertaining: No Bake Desserts
Summer Entertaining: No Bake Desserts
Designed by Brenda Hyde
All Rights Reserved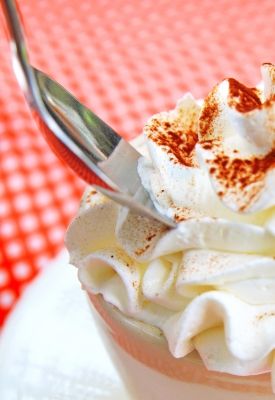 I love baking, but heating up the kitchen in the summer is something I try to avoid.
There are many delicious desserts that can be served for a gathering of family and friends without using the oven. The recipes below are perfect for Sunday dinner, potlucks, bridal showers or other family gatherings.
They can be doubled, or even tripled, to serve more guests. Don't be afraid to substitute ingredients if your family enjoys something different, especially the ice cream flavors or pie filling.
Citrus Ice Cream Pie
Ingredients:
1 pint vanilla ice cream (or other flavor)
1 (6 ounce) can concentrated orange juice, undiluted
8 ounce carton frozen whipped topping
1 graham cracker pie crust
Soften ice cream slightly. Mix together with juice and whipped topping. Pour into graham cracker pie crust. Cover and place in freezer for one hour or longer. Makes 1 pie.
Optional: Before serving garnish with orange slices.

Chocolate Cherry Tarts
Ingredients:
3 (1 oz.) squares semi sweet chocolate
1 (14 oz.) can sweetened condensed milk
1/4 tsp. salt
1/4 cup water
2 egg yolks
1 tsp. almond extract
2 cups thawed frozen whipped topping
14 (3 inch) prepared tart size graham cracker crumb or pastry crusts
1 (21 oz.) can cherry filling, chilled
In heavy saucepan, slowly melt the chocolate with sweetened condensed milk and the salt. Continue to cook and stir briskly until very thick and bubbly, 5 to 8 minutes. Add the water and egg yolks, continuing to cook and stir until mixture thickens again. Remove from heat, stir in the extract. Cool 15 minutes, then put in the refrigerator for 30 minutes until chilled. Stir well, then fold in whipped topping. Spoon the mixture into the crusts. Chill 1 hour or until set. Top with cherry filling before serving. Top with additional whipped topping if desired.
Chocolate and Fruit S'mores
Ingredients:
1 Hershey (7 oz.) chocolate bar, broken into 8 sections
8 graham cracker squares
8 regular marshmallows
1 cup fruit filling: cherry, blueberry etc.
Place 1 piece candy on each cracker. Place 4 crackers, topped with chocolate, on a plate. Microwave on high for 45 seconds until chocolate softens. Place 1 marshmallow on each cracker. Microwave 15 seconds until soft. Top each cracker with spoonful of cherry filling, but not enough to overflow off the cracker. Repeat. Makes 8 servings. Serve these warm.
Peanut Butter Chocolate Bars
Ingredients:
4 cups Rice Crispies or Chex cereal cereal
1 1/2 cup creamy peanut butter
1 cup light corn syrup
1 cup granulated sugar
6 oz. chocolate chips
6 oz. butterscotch chips
Put cereal in a large bowl and set aside. In a saucepan, bring the corn syrup and sugar to a boil. Remove from heat, remove from heat and quickly stir in the peanut butter. Add the warm mixture to the cereal immediately and mix well until all of the cereal is coated. Press into a buttered 9x13 pan.
Melt both of the chips in a double boiler over hot water, or slowly microwave in a bowl, 20-30 seconds at a time, stirring in between until melted. When smooth, spread over the cereal mixture. Allow to sit until firm or refrigerate. Cut into 24 bars with a sharp knife.
You may also enjoy:
Image:
Free Digital Photos