Recipes for Family Gatherings
Recipes for Family Gatherings
Designed by Brenda Hyde
All Rights Reserved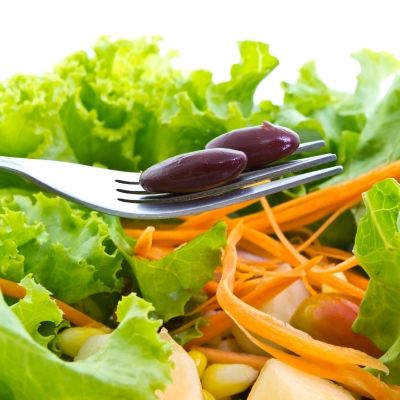 My husband and I have another graduation open house to plan this year, since our middle child, Mike, is graduating from high school a year after his brother.
We are also in charge of the food for the 50th Anniversary party my husband and his brothers are giving their parents in June. It's going to be a busy month, and no doubt you'll notice a lot of my posts will be about food for family gatherings.
Since this time of year is busy for many families with graduations, weddings, family reunions and other events, I hope you won't mind.
Today, I'm going through my recipes for salads. Last year we had potato salad, tuna macaroni salad and Italian pasta salad. The pasta salad was barely touched, but the other two did fairly well. My mom made the potato salad and it's always a favorite. Mike's open house will have almost the same people attending as last year, so I hope to mix things up a little bit and change some of the dishes.
I always ask myself certain questions when coming up with a dish for a gathering, especially when it's outside and during the summer. We usually use a wooden frame lined in plastic and filled with ice for the cold dishes to set in during the open house party. Here's what I ask when planning:
1. Will it hold up if it's made the night or morning before and while it's outside?
2. How much will it cost to make?
3. Are the ingredients something that most people will recognize and want to try?
4. Will it combine well with the other dishes being served?
Below are some of the recipes I'm considering in addition to coleslaw and potato salad. They are variations on classic recipes that I've always enjoyed.
Savory Bean Salad
Ingredients:
1 15/16 ounce can each:
cut green beans
yellow wax beans
garbanzo beans
red beans or kidney beans
Great Northern or Navy beans
Baby Lima beans
1 red onion, sliced thin, quartered
1 green pepper, seeded and chopped
Dressing:
3/4 cup sugar
3/4 cup red wine vinegar
1/2 cup olive or vegetable oil
4 cloves garlic, peeled and minced
1/8 tsp. cayenne pepper (optional)
salt and ground black pepper, to taste
Drain the canned ingredients and discard liquid. Add the beans to a large bowl. Stir in the red onion and green pepper. In a measuring cup combine sugar, vinegar, garlic, cayenne pepper and oil. Pour over vegetables and toss gently. Season to taste with salt and pepper if needed. Cover and refrigerate overnight.
Seven Layer Salad
Ingredients:
1 head of lettuce, shredded
1/2 c. chopped red onion
2 c. light mayonnaise
1 cup shredded sharp Cheddar cheese
1/2 cup chopped celery, very thin
2 10-12 ounce packages frozen peas
3 tbsp. sugar
12 ounce package bacon
Cook the package of bacon, drain and crumble, set aside. Layer the lettuce, celery, onion, and peas in a large bowl (in that order with peas last). Spread the mayonnaise on top of the peas, sprinkle sugar over the top. Next, sprinkle with the cheese, then the crumbled bacon. Cover with foil and chill in the refrigerator overnight.
Black-Eyed Pea Salad
Ingredients:
2 cans black-eyed peas, drained
1 medium red onion, chopped
1 Green Bell pepper, seeded and chopped
1 Red Bell Pepper, seeded and chopped
2/3 cup Italian Dressing
1/2 lb. feta cheese, crumbled
Ground Black Pepper to taste
Combine the ingredients in a large glass or plastic bowl, tossing gently. Cover and chill several hours.
Hopefully you will find these recipes easy to use or adapt for your next family gathering.Enjoy your spring!
Image: FreeDigitalPhotos.net