Garden Rake Project
Garden Rake Project
Designed by Donna Heber
All Rights Reserved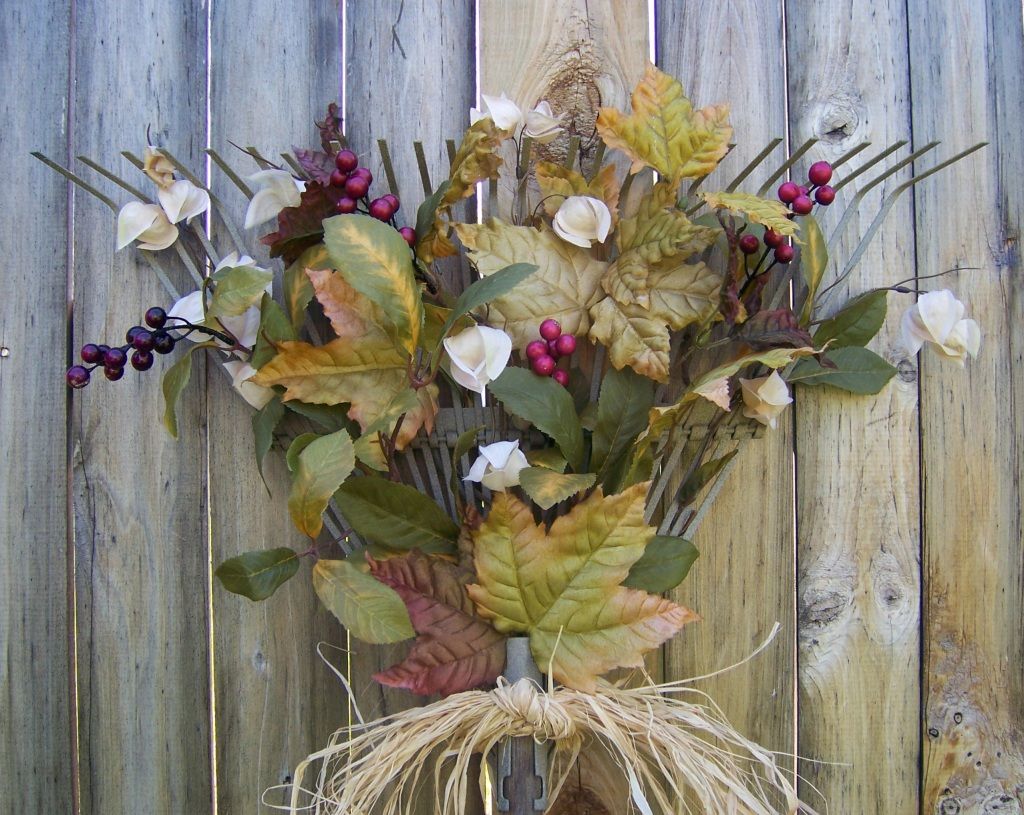 Autumn is a beautiful season filled with wonderful colors and changing temperatures. If you are looking for a creative way to decorate your porch, garden or even indoors for fall, a great recycling craft project will do. I have a simple and easy autumn craft project to share with you.
All you need are the following supplies:
Bamboo or metal rake
Paint (optional)
Faux flowers
Ribbon
Wire cutters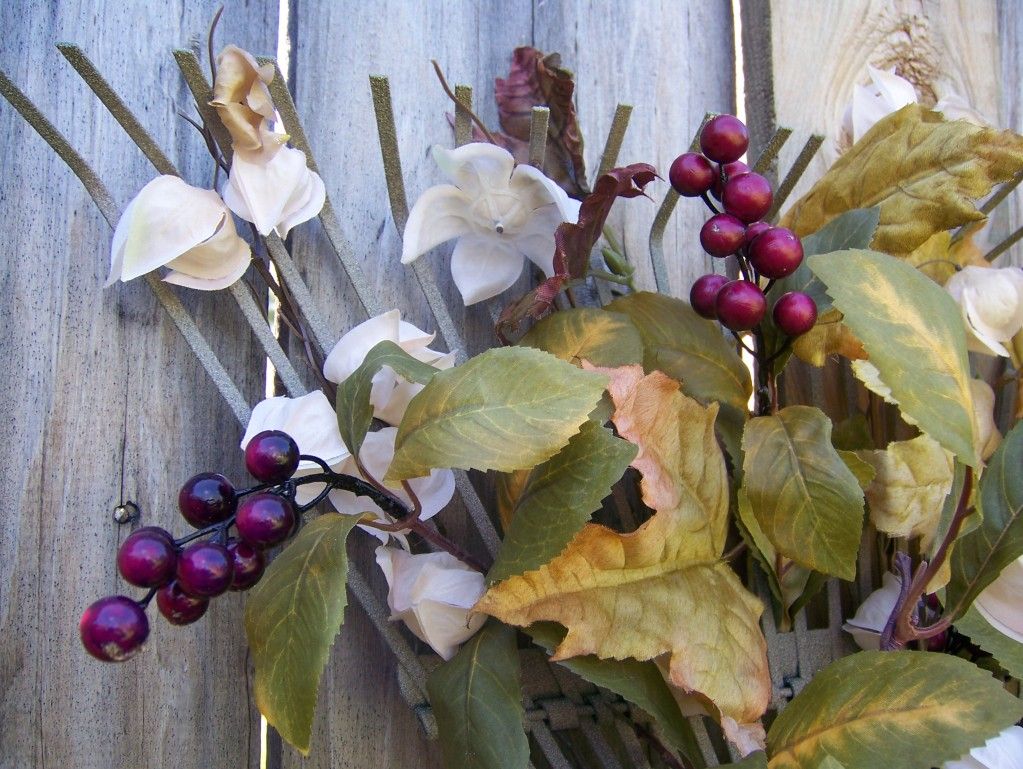 For my project I used an old 24" metal rake and spray painted it with a textured paint in desert bisque. I love the way the texture looks and feels on the rake; however, if you prefer you can leave the tines rusty.
I picked up some faux Chinese lanterns, purple berries and fall leaves from my local craft store. The stems were cut to the desired length with wire cutters to fit the rake head and weaved through the metal tines.
Raffia ribbon was cut and tied around the handle for a natural look. I let some strands hang down for an informal look. Any ribbon or pre-made wire bow would be a nice accent.
I just love how it turned out whether I lean it against the fence or on cornstalks. This project is so versatile as you can replace the autumn stems come springtime with spring blossoms. A neat alternative is to break the handle leaving about 6" and hang the rake head as a wreath on your door.
This is also a fun project to do with your children. The next time you see an old rake at a garage sale, pick it up and turn it into something wonderful!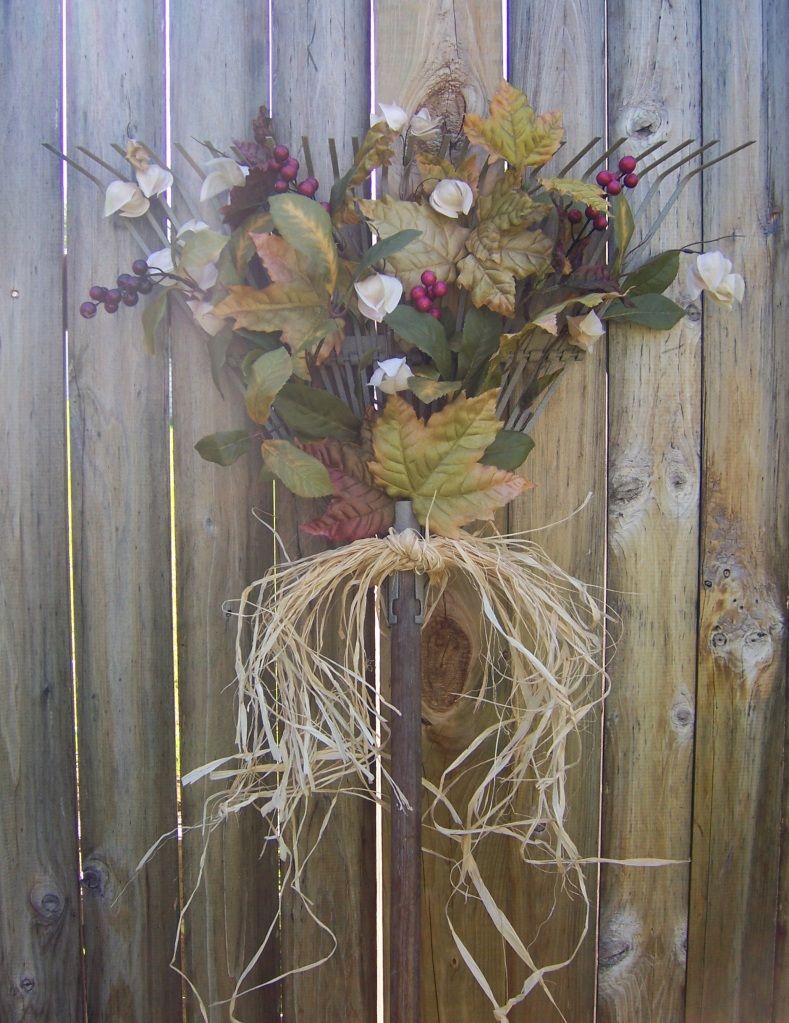 You may also enjoy: