Creating a Magical Miniature Garden
Creating a Magical Miniature Garden
Designed by Donna Heber
All Rights Reserved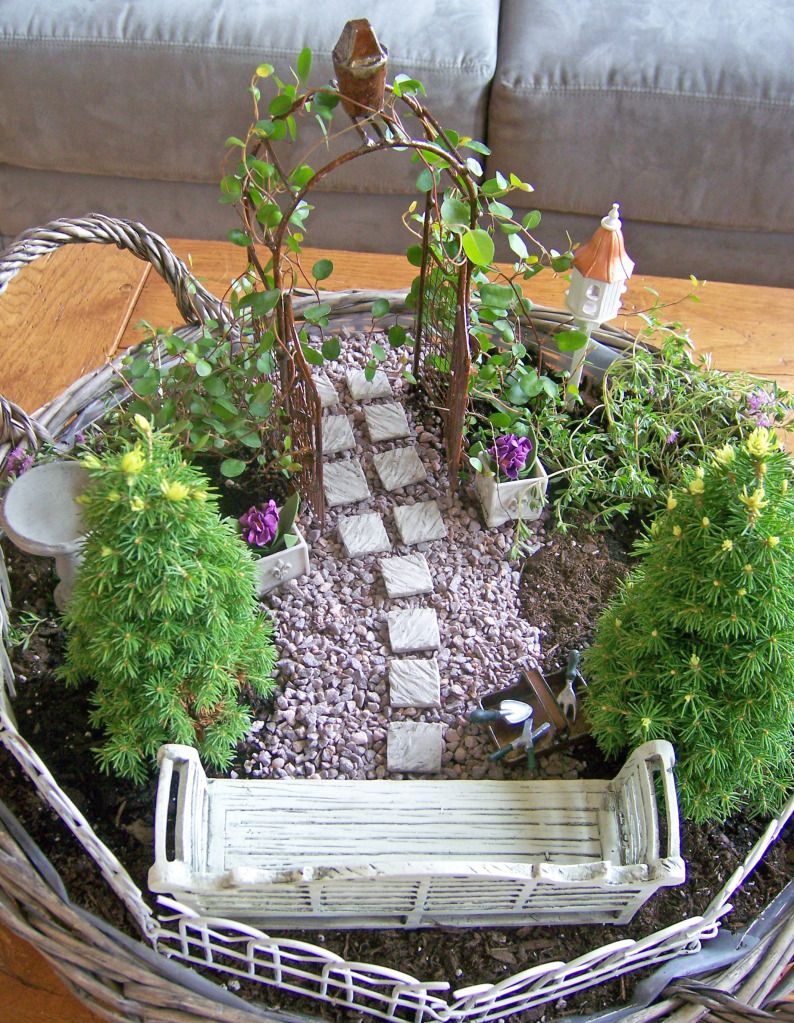 Whether you are an avid gardener with a green thumb or an enthusiastic novice, creating a miniature indoor garden is easier than you think!
All you need is a little imagination, a container and some small plants.

Choose a Location
The first step is to choose a location for your garden. Determine if it will be in shade or receive at least several hours of sun in your home.
Once you have located a spot you can start to construct your garden. Remember, any vessel that holds soil and allows for drainage will work.
Selecting a Container
When it comes to choosing a container for your miniature garden be creative! Pots, terra cotta bowls, wicker baskets (lined with plastic), tubs and wooden crates are all wonderful choices. Even a small birdbath will work. If you are looking to create a cottage style garden a wicker basket may be more suitable for your theme.

Plantings

In keeping with the scale of your container you can basically incorporate any type of plant, tree or flower into your garden. Some suggestions are succulents, sedum, herbs, or dwarf Alberta Spruce trees. For a trellis or arbor Angel Vine is a good pick. Even Stepables from your local garden center look wonderful planted around stepping stones. If you don't have a green thumb, no problem – select pieces of faux flowers for a touch of color.

Garden Features
Select miniature elements to add to your garden such as a bench, arbor, chair, patio or birdhouse. Try to have a focal piece. Create meandering paths with stepping stones and gravel. If doing a beach theme use blue stones to simulate water and sprinkle sand.
If you like whimsical why not craft some wind chimes from pieces of metal or create a wooden bench from Popsicle sticks. On your next trip to the flea market look for small items you can incorporate into your garden – even old dollhouse pieces.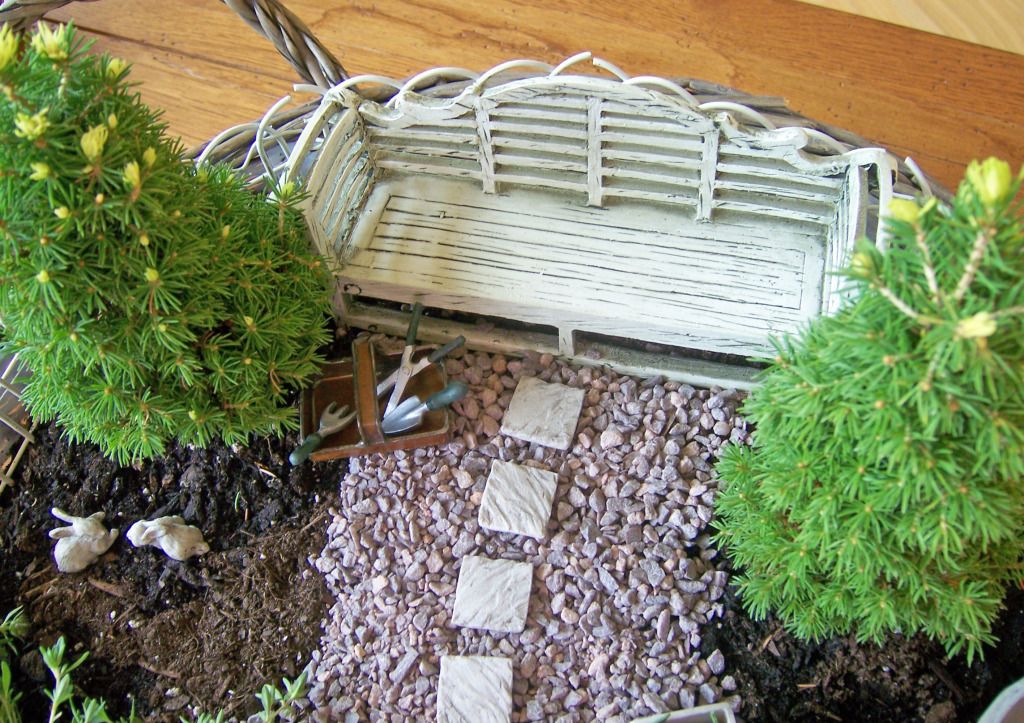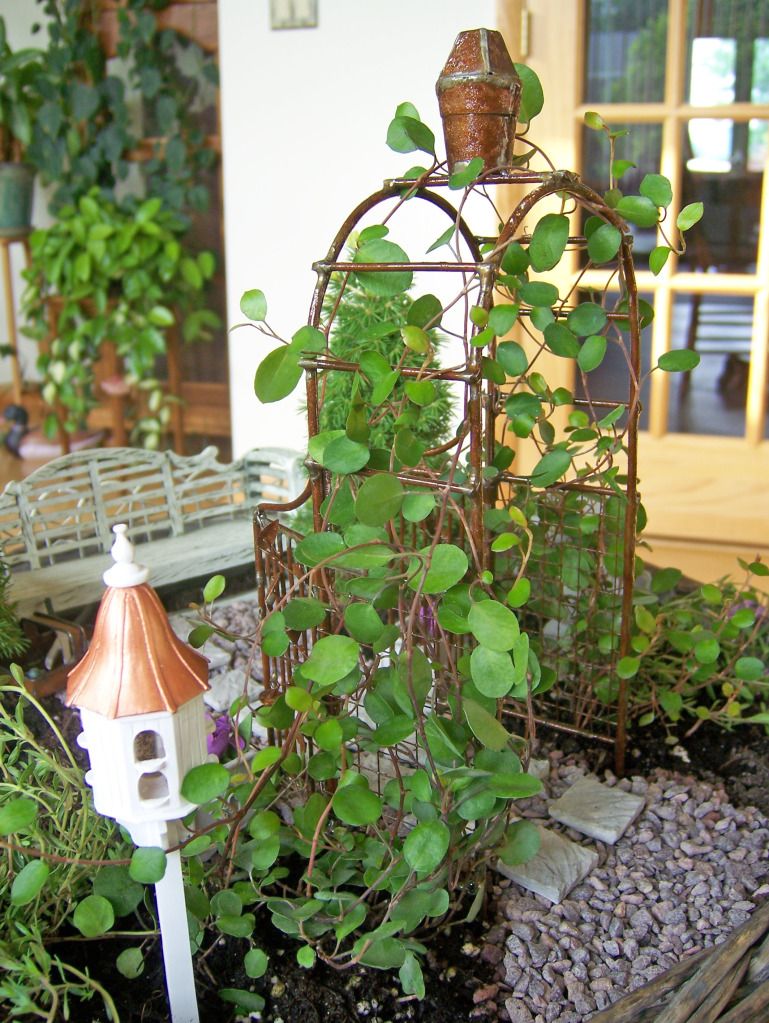 Layout
I suggest before planting your garden you first experiment with the arrangement. This will help avoid having to move plants later and minimize the amount of soil that gets disrupted. Once you have settled on a design go ahead and add your plantings. Potting mix which contains peat moss and perlite for container gardens is the best choice.
Miniature gardens are fantastic to have during the winter months and with a little pruning it should last year round. The most important thing is to have fun, make it magical and make it your own! Before you know it you will have a mesmerizing unique garden. Isn't that what gardening is all about?
You may also enjoy:
Creating A Container Herb Garden
Creating A Memorial Garden
Creating A Tiny Pocket Garden