City Living Brings Life Back to a Three Block Radius
City Living Brings Life Back to a Three Block Radius
Designed by Rebecca Wilcox
All Rights Reserved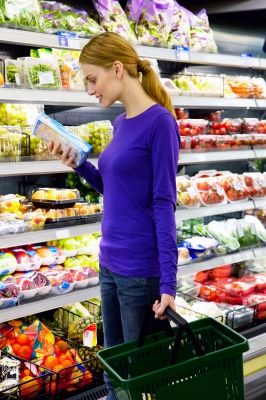 Once upon a time in America, everything you needed was just down the road and within walking distance. Whether it was to buy a loaf of bread or make a deposit, the market and the bank were always nearby and usually close to one another.

But then we hit the highway and never looked back - expanding everything outward to the point where it takes 30 minutes for anyone to get anywhere. How does one reclaim this bygone golden age of centralized living? Easy - move back into the city.
Before World War II, the average American rarely went farther than 50 miles outside of their birthplace. While slower transportation and few options contributed to this, the simple fact was that most folks never needed to journey far to get what they needed. Either you lived in or right outside a small town where everything was on Main Street, or hustled in the big city where every sell and service was repeated every other block. You never left because you never had to.
After the war ended and America established an Interstate to accommodate the exploding number of new automobile owners, this time-tested dynamic started to change. People predominantly became suburbanites – shunning both small town and big city for the sake of isolated autonomy. If you needed to go anywhere, the car would take you. Eventually the needs came to us in the form of the Wal-Marts that are strategically placed at a drivable distance from customers.
This proved to be an effective model for most Americans for more than 50 years – until fuel prices skyrocketed and refused to come back down. These days the large distances between people and the institutions they rely on for happy and productive living are costing us a fortune to bridge. More and more people are considering the old fashioned way of doing things – taking up residence in a sleepy small town where everything is close by.
The problem with this is that most small towns have since been decimated and depressed as a result of the massive flight of the last half century. The fragile economies of small population centers couldn't recover from the removal of their market that happened almost overnight. Nowadays if you decide to live in an American small town to pursue the old fashioned experience of never needing to go far for what you need, chances are you'll wind up driving to Wal-Mart.
To appreciate the proximity of products and services of the past, you must migrate back to the big city. It's there where you will find everything you need – doctors, groceries, libraries, banks, et cetera – without having to go very far. Retired persons have started to catch on. Exchanging dreams of a condo in the Tampa suburbs for an equally compact living space in downtown Chicago, many elderly couples are realizing the hustle and bustle of the city isn't so bad when you're above the action so to speak.
All the while, a car is unnecessary while everything you need is in a three block or sometimes even one block radius. Take a lesson from Brookdale Assisted Living, which has been propping up urban retirement communities for several years now. You can bet they know their market, and are investing millions in efforts to provide the elderly with city living.
There was a simpler time in American life when the "highway" was a mountainous route and few people ever needed to go farther than a few miles for anything. While we Americans love our freedom, we tend to put an emphasis on economy. As far as old fashioned living is concerned, nothing beats the comfort of knowing everything you need is just a few blocks away.

You may also enjoy:

5 Ways to Encourage Creativity