Chalkboard Paint Platter
Chalkboard Paint Platter
Designed by Tia Davis
All Rights Reserved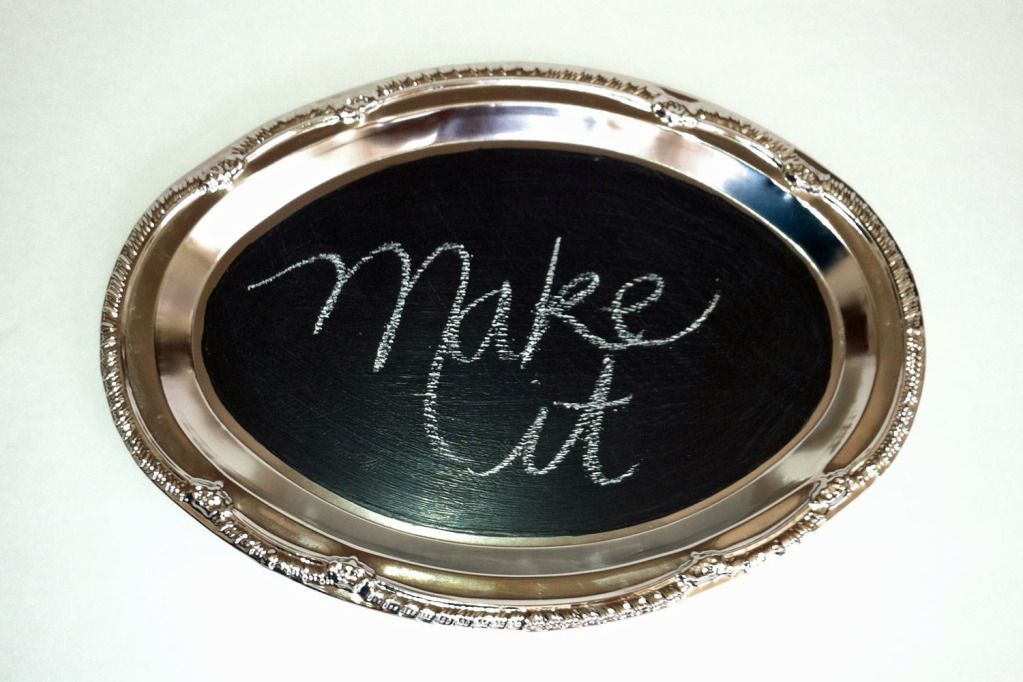 Every DIY blog I visit seems to have its very own version of a nifty
chalkboard paint tutorial
. Some sights show clipboards and picture frames turned into chalkboards. Other sites have creative labels for jars and pantry goods made from chalkboard paint. Tons of sites have all kinds of wonderful kid-friendly fun involving chalkboard paint, found items and games.
I decided
I wanted one
– one cutesy repurposed ever so functional chalkboard…thing. I had no idea what exactly I would makeover with my chalkboard paint and foam brush. But I knew, deep down, I had to jump on this chalkboard paint train!
So, I did what every great crafter does. I went to the dollar store! I found a few kitchen items, knickknacks, inexpensive frames and…an aluminum serving platter gussied up to look like a silver platter with scrolled edging and an etched surface motif. Perfect, I thought. I spent approximately $5.00 on paintable goodies.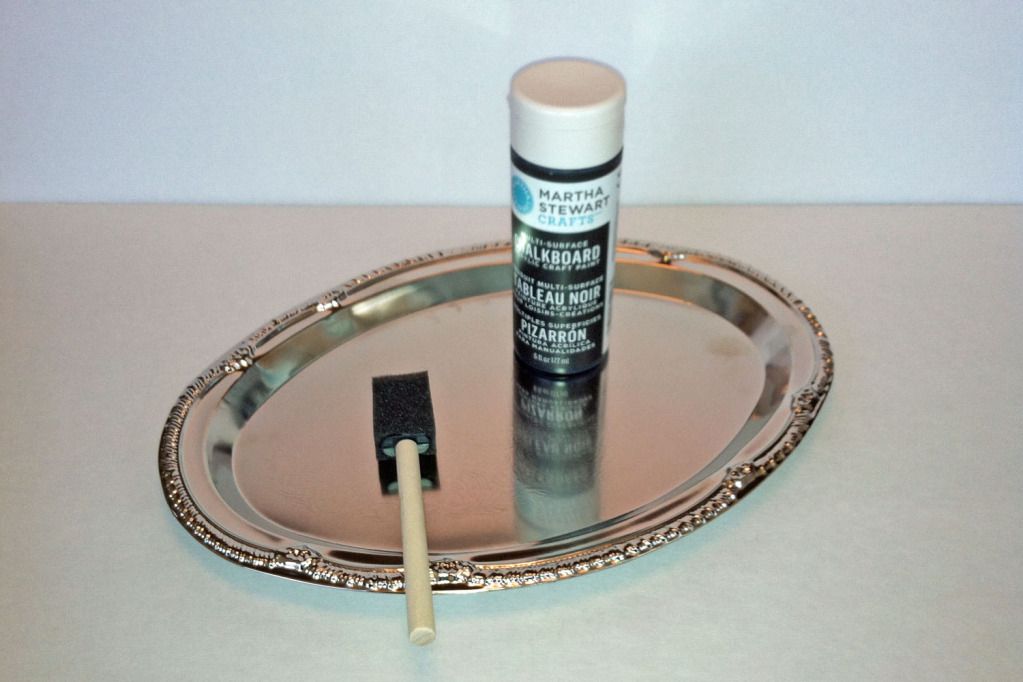 Next, I went to Michaels in search of chalkboard paint. I had checked Wal-Mart and they did have one brand of chalkboard paint (the name escapes me now) but it seemed excessively over-priced at the time. I felt certain I would find a cheaper version at Michaels and I didn't really need a whole can of chalkboard paint, did I? Michaels did have a wider selection, though not by much, and I finally settled on the Martha Stewart brand for $6.99.
I headed home, excited and prepared for my first DIY chalkboard paint makeover. Here's what I did:
1. I prepped my $0.99 dollar store aluminum platter. I made sure it was clean and dry. I elected not to tape off the section I wanted to paint, but I would suggest it if you are worried about painting over the lines. Next time I will tape it off.
2. I read the directions on the bottle of chalkboard paint (always a good idea). I dabbed a quarter sized dollop of paint directly onto the platter and spread it out with a craft foam brush. I repeated this until the surface was nicely covered but not too thick.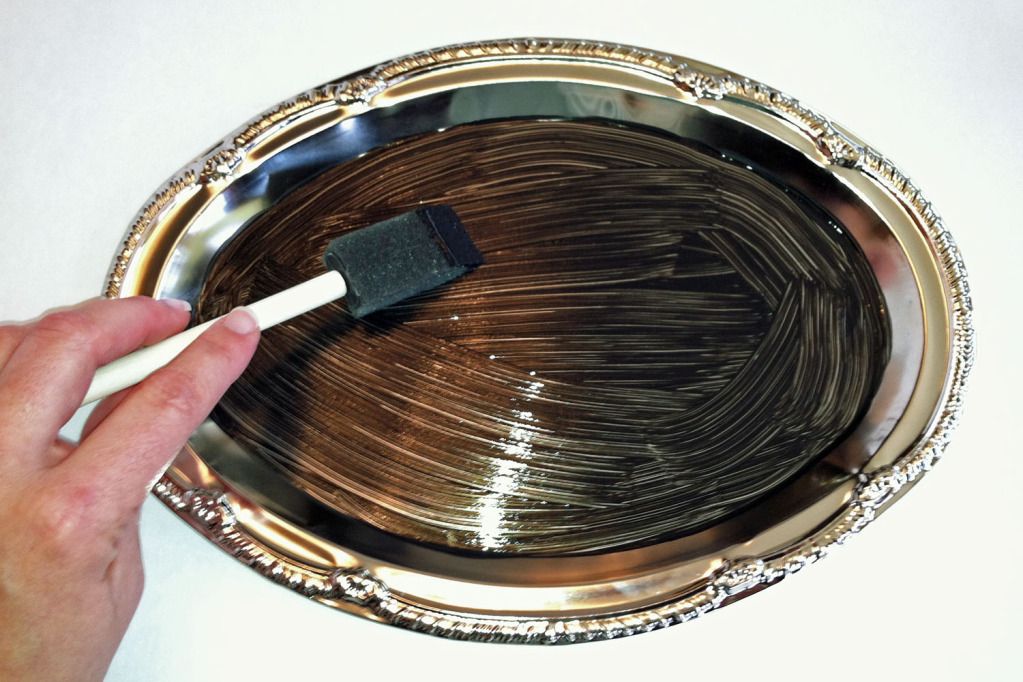 3. I used a Q-tip to clean up the edges where I smudged a bit.
4. I let the platter dry for about 2 hours. Then I added a second coat and repeated the process. I applied a total of 4 coats of paint to my tray to get it to look like I wanted it to. (This was completely experimental since it was my first time using chalkboard paint.)
5. Once I had applied the paint coats and the platter was completely dry, I treated it with a coat of chalk. My bottle of chalkboard paint said to gently rub chalk over the entire surface of the painted area to treat the chalkboard, thus making it easy to write on. I let that set for about 5 minutes then rubbed it off with a dry cloth.
And that's it! Well, I also wrote a cute little message for the picture and cameo. Then I wrapped it up and gave it to my mother. She loves kitchen bling. I consider my first adventure into chalkboard paint DIY and makeover projects a huge success and I love the finish product.
I am thinking about creating a teacher's gift by making over a regular clipboard into a fun embellished mini chalkboard for my son's teacher, since back-to-school is just around the corner! I'll be sure to share my results with you.
Get adventurous and get some chalkboard paint. Make over something in your home and share it with us on
Facebook
!